⚡️Western Jewelry, Punchy Tees, and Kickass Accessories! We Make It All⚡️
If you like to cut loose on the weekends, have a love/hate relationship with cowboys, and have a dgaf personality..well then we have some goodies for you!
Contact us for order inquiries at cs.turquoisentines@gmail.com
The Punchiest Tees You'll Ever Own
Unisex Fit. It's like throwing on your boyfriend's tee. Naturally loose and comfy fit.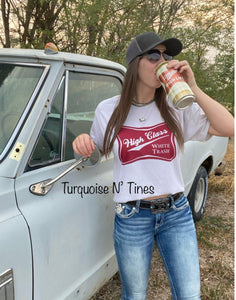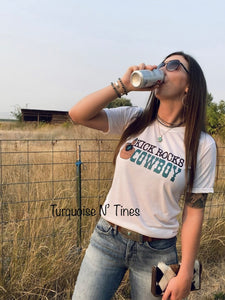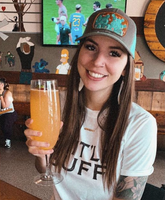 Meet the Owner
Katelyn
The biggest tomboy, boutique owner you'll probably ever meet. Find me in jeans, a trucker hat, & a graphic tee.
New mama of the sweetest baby boy. Lover of my dogs, farm animals, the great outdoors, turquoise, a strong drink, and all things western.
I started making jewelry to spice up my everyday hat & t-shirt combo. Making jewelry progressed into designing & printing my own t-shirts.. the rest is history. Just making all things I love!